NanoWriMo has finally ended!!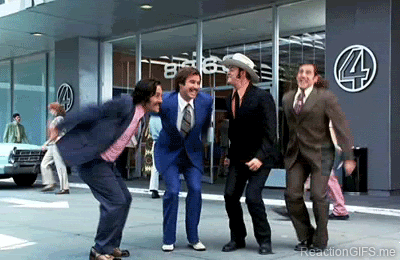 Alright so it actually ended about a week ago, but I have spent that week catching up on sleep and just getting used to the fact that I actually managed to write 50,000 words in 30 days. I WON! As proud as I am that I managed to do such a feat, it also taught me a few valuable lessons.
1. Writing is not an easy job
Writing every day is, as I always thought, a relatively easy task. I did what every good Planner would have done and I had a set time line of how I wanted my story to go. But no matter how much I planned, sometimes the words just would not come. For the most part, I was just writing whatever came into my head and normally this had no story, no relevance and absolutely no sense to it whatsoever. At first, this made me mad: Why was this so hard when I knew exactly what I wanted to write about? Why could I suddenly not string words together? But after a few days of this, I just decided not to bother: Clearly the words will not come today so why force it. And then suddenly, as if out of spite, the words would not stop coming. I would be sat at work and the slightest phrase would appear in an email or in a conversation and I would suddenly be hit with inspiration.
Point is, when you stop trying to force the words, they come to you in a wave that can not be tamed, and all you can do is roll with whatever is being thrown at you throughout your wiring day
2. Planning is usually pointless
As mentioned before, sometimes the words will only come to you when you don't want them to. The same can be said about the characters. In many cases, as much as I wanted to take my characters on one journey, as I wrote and the story began to unfold, my characters started to take me in a different direction. Again, at first I fought this, as I knew what I wanted to write about and I knew what I wanted my story to say. But as I wrote, my characters were constantly fighting me to take a different path and, finally, I let them. What followed was usually completely different to what I had planned, but it also allowed me to follow my characters naturally progression in the story and made them even more real than beforehand. For example, what had started as an innocent meeting between two of my characters, soon turned into a powerful love story that began to question where my story had originally planned.
My main message here is that when writing, let your characters take charge sometimes. Just let the words flow and see where your characters take you. As your characters begin to develop into true and real identities, they will undoubtedly behave in ways that you hadn't thought was possible and you hadn't ever considered. When this happens, follow them. Even if you go back and delete everything that you had written, you have explored a new avenue and learnt more about who your characters are and how they can help the story along in a new manner.
3. It doesn't matter if you finish, just as long as you start
On the days when the story was disheveled and the characters were misbehaving and everything was going wrong, it started to become more of a chore to finish. As much as I wanted to 'win' NaNo, I also didn't want to finish on something that was not true to what I had wanted to write. So I let go. I let the story go as it pleased, let me characters do as they wished, and most of the time I would end up with about 3000 words in one day about a scene I had never had any intention of writing. And with NaNo, it doesn't matter if you do not get to 50,000 words and it doesn't really matter if what you write is complete and utter drivel, but as long as you get words onto paper then you at least have a chance. And whether it is 5 words or 500 words, you are still in a better position than you were when you first started. And sometimes, that's all that matters in that day.