No one can deny that Star Wars is an insanely popular and well-loved franchise. The films have become a stable part of 20th Century cinema and even if you have never watched one of the films, the characters and universes are iconic: EVERYONE has made a 'I am your father' joke, as well as encouraged their friends to 'trust the force'. It is also no surprise that the toys are highly sought after, and for a bit of ease of reference, here is a list of some of the most expensive Star Wars items ever created.
Rocket firing Boba Fett
Unsurprisingly, there are at least three Star Wars toys that are worth a stupid amount of money. The Rocket Firing Boba Fett toy released in 1980 currently sells for around £5,000. The toy was originally sold with a gun that shot out a small plastic rocket, but was quickly recalled when parents started to complain that this could injure their children. The toy was re-released without a firing gun, so naturally the original and almost 'dangerous' version is highly sought after by collectors and fans alike.
LEGO Ultimate Collector's edition Millennium Falcon
Now yes, LEGO have since made roughly 3 other versions of the Millennium Falcon, but the most sought after is the original: Made in 2007 this model consisted of roughly 5195 pieces and was the first ship to be made on 'mini-figure scale'. Currently selling online for around £3,200.00 it is clearly even more sought after now that it is no longer being made.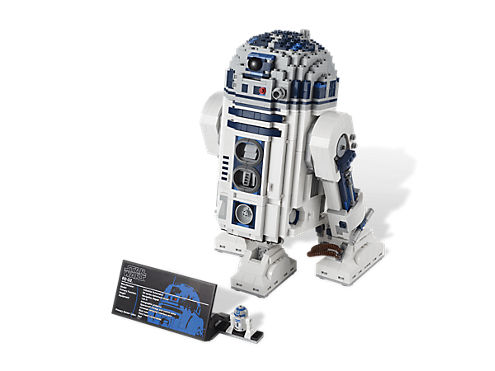 Oddly enough, any large scale LEGO Star Wars set is going to be worth big bucks after being discontinued: The large scale R2 D2 model originally sold for around £140 in stores, but now that it has been discontinued for nearly 2 years, it is worth around £450…and that's out of box and made! Completely sealed packet, that has never before touched bricks, could sell for as much as £800.
Telescopic lightsaber Darth Vader
As with almost all toys, the first run of this toy in 1978 was recalled because the lightsaber could extend and potentially injure the children playing with it. The toy was re-released sans extending lightsaber but it happened so quickly that there are only about 200 versions of the original in existence. Selling for around £6000.00, it is one of the most sought after Star Wars toys going.
Darth Vader war helmet
Ok so technically this is not a 'toy' so to speak but rather the actual helmet that Darth vader's main stunt double wore during filming for 'The Empire Strikes Back'. This is therefore more of an original film prop, which somewhat explains the £115,000.00 price tag on it currently.
What other Star Wars toys have you guys heard of? Or…which Star Wars toys that you currently own do you reckon will be worth big bucks in a few years time?
T xx