It has long been a trope that if something is vintage then it automatically worth more: Clothing, toys, jewels, furniture. You name it and the chances are that the longer it has been in circulation that the more value it has accrued over that time. Yet these items may not necessarily be 'old' items. More importantly, when does something stop being seen as 'old' and starts being seen as 'vintage'?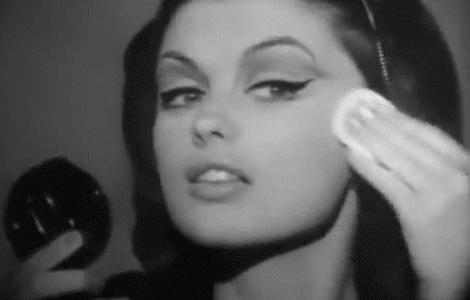 Terminology
'Vintage' and 'old' are subjective terms: What one person would consider old another person doesn't mean that it is actually an old item. One clear example of this is in toys: We as adults would look at a toy that has been in circulation for a year and deem it still relative, whereas a child may look at that toy and deem it old because it is not the newest version available to them. The same can also be said for fashion: Your mom may look at her teenage clothing from the 70's and 80's equipped with shoulder pads and spikes and see them as an old remnant of her past, whereas a high end thrift store in London would view those clothes as 'vintage' time pieces and be able to charge twice their value to sell it on.
The terminology also varies on what the item on question is: If a car is more than 20 years old, it is considered a 'classic' and is only known as 'vintage' if it was made between 1919 and 1930. 'Vintage' originally came from wine making, where 'vintage' wines were made from grapes that were grown and harvested within the same year and so are a representation of a very specific year of harvest.
'Vintage' has now also become a sign of quality and is therefore desirable, whereas 'old' suggests that the item is simply no longer fit for use and outdated. In reality, while those shoes you have from last year may be technically 'old' they still work perfectly well (provided that they have no hole sin the bottom), whereas that vintage car which was made in the 1980's may break down at every slight curve in the road. See…subjective.
The implications
Since the terminology is subjective, it allows retailers and designers to state what they believe their items should be labelled as. Etsy, for example, requires their users to only name a handmade item as 'vintage' if it is at least 20 years old. In the fashion industry, 'vintage' is used to describe an item that is easily identifiable to the time in which it was made. Going back to shoulder pads, despite your own personal opinion on whether they are wise fashion choices or not, jackets that contained them would most likely be considered vintage because they are iconic of 80s style.
It can therefore be difficult to distinguish between what is really vintage and what is simply 'vintage style', as items that imitate clothing of a particular era are not equal to those items that were originally made in an era. Clothing needs to be of  a particular quality for it to be considered vintage too as it needs to be able to stand the test of time: if that 'vintage' shirt starts to fade or the buttons slowly gape after a few washes then it's probably not 'real vintage' but rather an 'old' item of clothing.
Outcome?
The problem with labels is that they are all subjective and can, and most definitely will, change over time as new definitions are determined. If you are truly looking for something vintage it may be best looking for something that you deem as vintage: High quality items from a specific time period that brings that vintage joy into your lives, be it through an old jacket found at your local charity shop to a designer dressing table made in the 1950s. Just because something is labelled 'vintage', doesn't mean it is, and just because something is labelled 'old', doesn't mean it can't still bring you joy.