I love video games, but I must admit that even I am fed up of not being able to play as a female character within games…especially the big blockbuster ones. Granted, in recent years video games have developed into more than just a male free-for-all in game play, with games such as Skyrim and Pokemon that allow you to customise the playable character to your own liking, and even games such as Overwatch and For Honour allow you to play as the female characters. But what about the big action games? In a sample of 669 action, shooter, and role-playing games selected in 2012, 45% provided the option of playing as a female, but only 4% had an exclusively female protagonist.
Why men?
For starters, video games historically were more directed at a male based audience: We all have the image of a 'classic nerd', with his glasses on, in his pants, playing a video game for hours at a time, stopping only to chug down an energy drink of choice and some form of processed food. Due to this, video games have been very stereotypical seen as a male dominated past time and as such will have the male leads in the game as the strapping, bad-ass hero, with women there more for the eye-candy than for their character development. This stereotype of 'only boys play video games' is most definitely not true in today's society: A study by The Pew Research Center found that 48% of video game players were female, which shows that there is no longer a huge difference in gaming habits between the genders. However, it also found that only 6% of those women who played video games would define themselves as a 'gamer', compared to the 15% of men. perhaps this is why most video games are directed at men, because they are the self-professed 'gamers' within society whereas women only appear to play them for fun and leisure, rather than as a serious past time.
Damsel in distress
Mario and Zelda are two games that have basically formed their entire game play around this theory: beautiful girl is locked away somewhere, and our brave hero must go and rescue her. Now I understand the appeal…it can be a noble and brave act to rescue someone from a dire situation, and let's be honest I'm sure most men love the idea of being a virtual Brave Knight…or a younger James Bond. I get it…that can be fun! But in many of these games the females are nothing more than a prize that the males have earned by facing all the challenges that they have done throughout the game i order to rescue her. I hope I am not alone in this feeling, but I would much rather play a game about the females story: She could fight her way back home while the male is still working out how to craft a stronger sword or which drain pipe leads to which platform.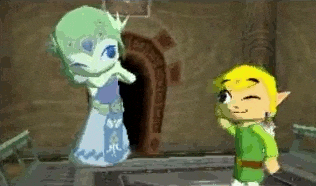 The Damaged Woman
In many ways, men in video games can go on the adventures they like because they simply WANT to do so, whereas with women it almost needs to be justified. There needs to be a REASON as to why they want to go on an adventure, or why they behave the way they do: Mia in Resident Evil VII was wielding chainsaws because she was possessed by a vengeful young girl (not entirely true, but there will be no spoilers from me!) who in turn, only possessed people because she was desperate for a family setting of her own. Evie (the little girl) was evil because she wanted a family, whereas the Bakers' son Lucas was evil because…well he just was. Granted, this may have been part of the overall story, as the player is meant to play through the game learning about Evie's back story and her life leading up to the Bakers' household.
There were also debates surrounding the latest Tomb Raider game. Lara Croft is probably the most famous female video game hero, who handles guns better than Nathan Drake and can scale mountains and jungle terrain better than Ezio scales Italy. Yet in the latest game, released in 2013, there were issues surrounding her conflated character: She was built up to be against killing, yet in many circumstances she was shooting to kill. While there has been discussion as to the reality of this (you can play through the game with very little combat being encountered, as well as it being a story of survival for Lara) it raise the question as to why the developers didn't do a Batman on it: In Arkham Asylum, Batman simply knocks the enemies unconscious rather than outright killing them. Perhaps Lara could have only shot people to disarm, rather than to kill? She may not be OK with killing, but seriously maiming is still an option.
Why do they not have clothes on???
All of the above issues aside, one thing I can never understand about females in video games is their very distinct lack of clothing! Women in video games always seem to be wearing very little: Lara Croft seems happy to traverse jungles in nothing but hot pants and a vest, while many of the ladies in Overwatch or Mortal Kombat just seem to wear lycra and some form of floaty cape. If any of you have ever tried to cosplay or fancy dress as your favourite video game character, you will have found that you are either wearing far too much clothing (Hello Mei!) or far, FAR too little (looking at you now Jade…). It seems that video game developers haven't been able to bridge this gap between too much and too little: Women appear to be designed solely on their initial appearance and this is what we are to find attractive about them. Mei is adorable, in her super fluffy suit and quirky little glasses, whereas Jade is nothing but legs and boobs in a Princess Leia bikini who also happens to be a blood thirsty killer who can rip your head from your shoulders while you are impaled upon her metal staff. Am I the only one who would like to see a woman kicking butt in jeans and a hoodie?
Jade from the Mortal Kombat Series (sans any actual clothing)
Final Thoughts
In the current society, it feels as though video game developers are too slow on the uptake: Yes there have been some seriously bad-ass women (Michonne in The Walking Dead, Ellie in The Last of Us) but for most of the big blockbuster films the women are nothing more than prized eye-candy or in need or rescuing from whatever evil ails them. Maybe once it would be nice to see the woman save the boy, or…dare I say it…save herself.
Mei from Overwatch